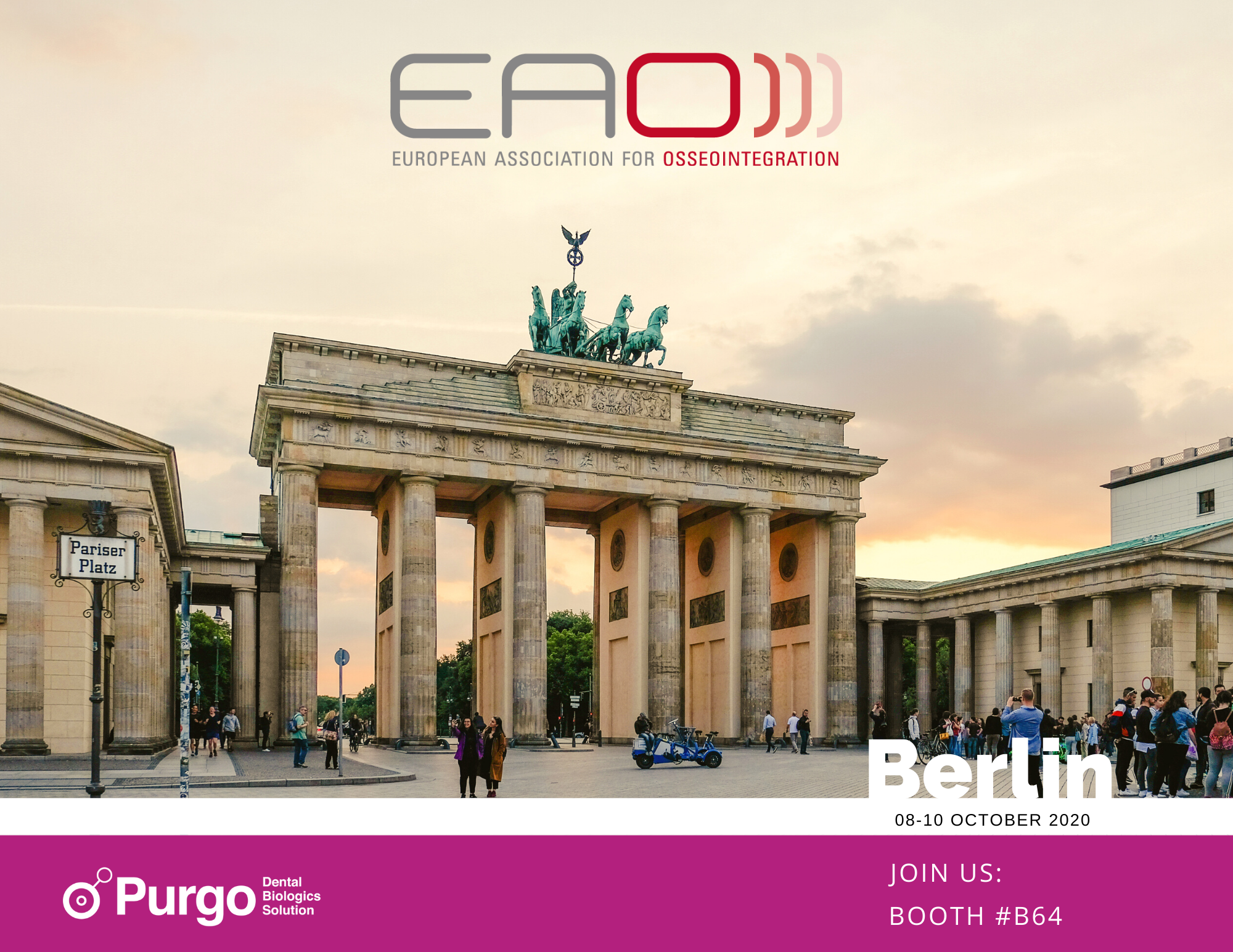 EAO's 29th annual scientific meeting will take place in Berlin, Germany, 8–10 October 2020.
The meeting will be organized in cooperation with the German Association of Oral Implantology (DGI).
The annual EAO scientific meeting is one of the biggest events in the field and a truly global event.
Join us!
Place : Berlin, Germany
Dates : October 08-10, 2020
Booth : B64
Information : https://congress.eao.org/en/