Founded in 1999, Purgo Biologics strives to become one of the leading global companies in oral health care with its focus on safe biomaterials for soft tissue and bone regeneration.
Based on the specialized experiences accumulated by our outstanding research personnel, Purgo Research and Development Center based in Seoul is thriving to become the best in the world, specifically in the expertise of oral biomaterials for soft tissue and bone regeneration.
All members of Research and Development Center are pursuing optimized technical developments with various clinical studies, cooperative research with the governments, clinicians, and educational institutions.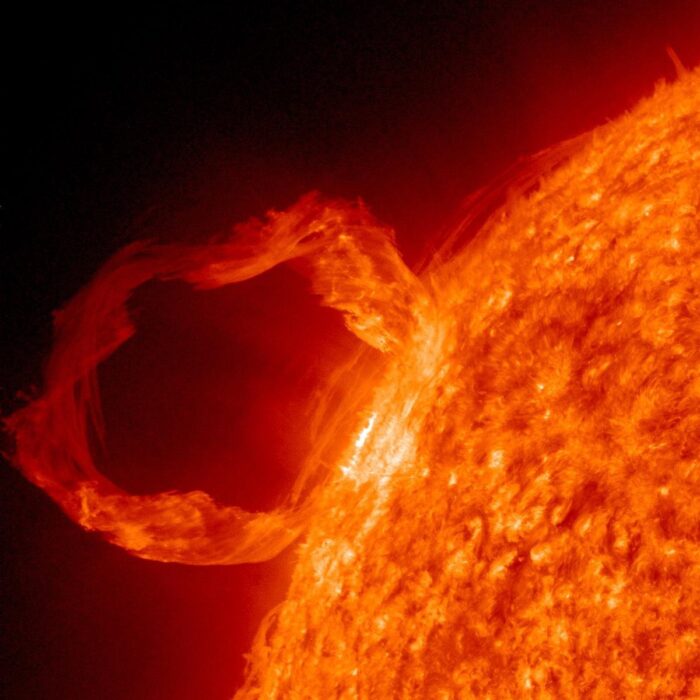 Surface Energy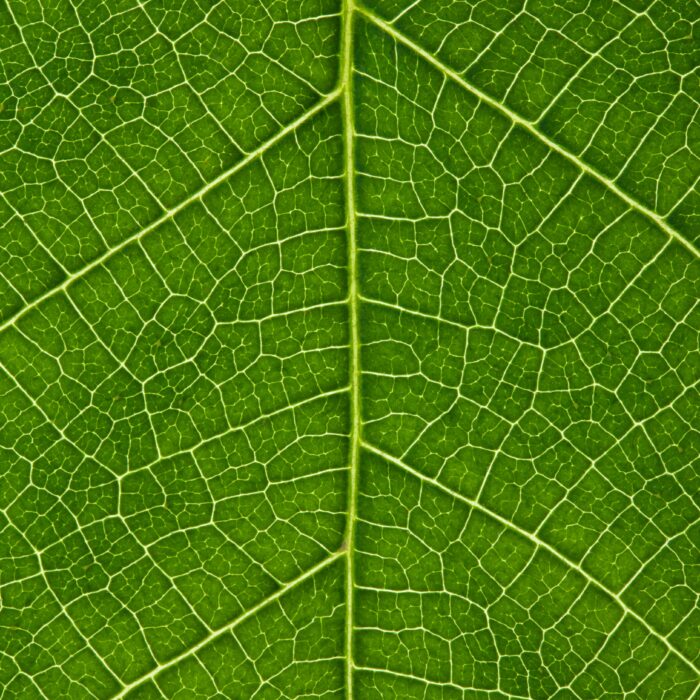 Harmonized Porosity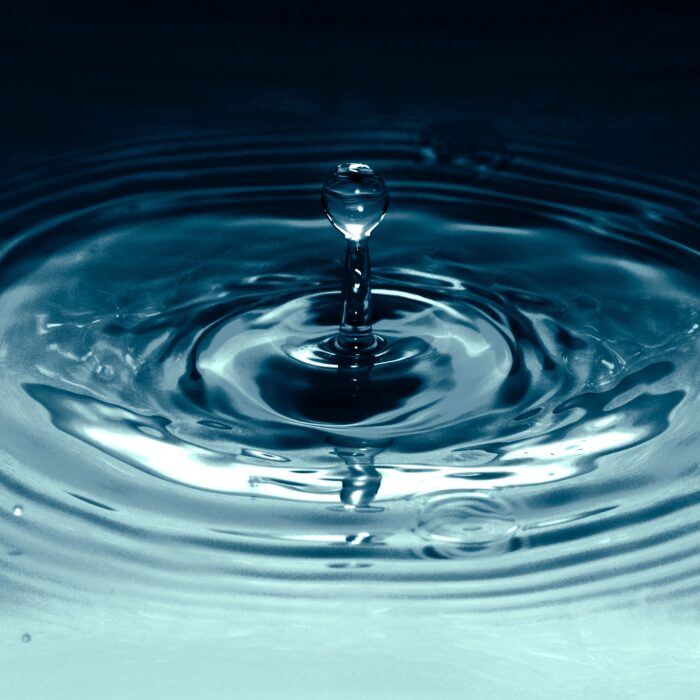 Hydrophilicity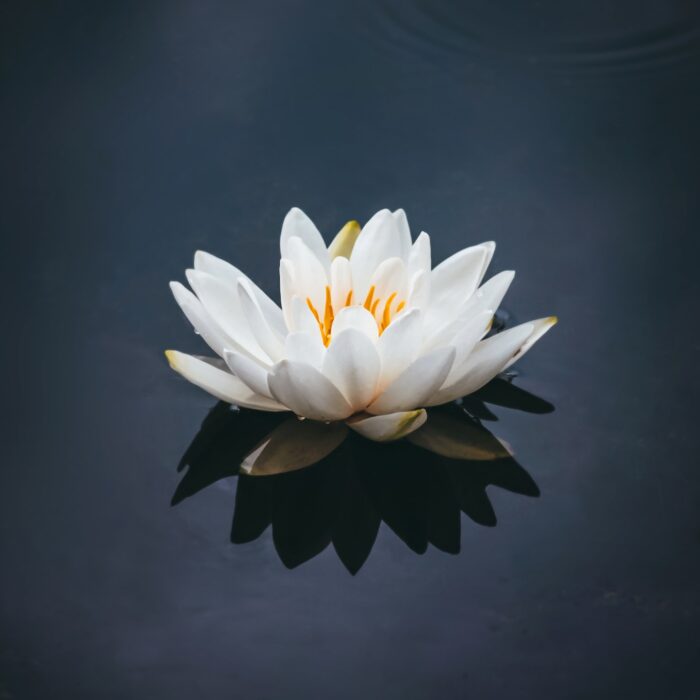 Purity
Purgo focuses on Bone & Membrane Only
Purgo focuses on Bone & Membrane Only
Our Mission & Innovation Strategy
Purgo Biologics has endeavored to contribute from the development of global dental treatment and clinical science to the improvement of human oral health by continuously supplying products through scientific and structured processes over the past 20 years to clinical professionals around the world.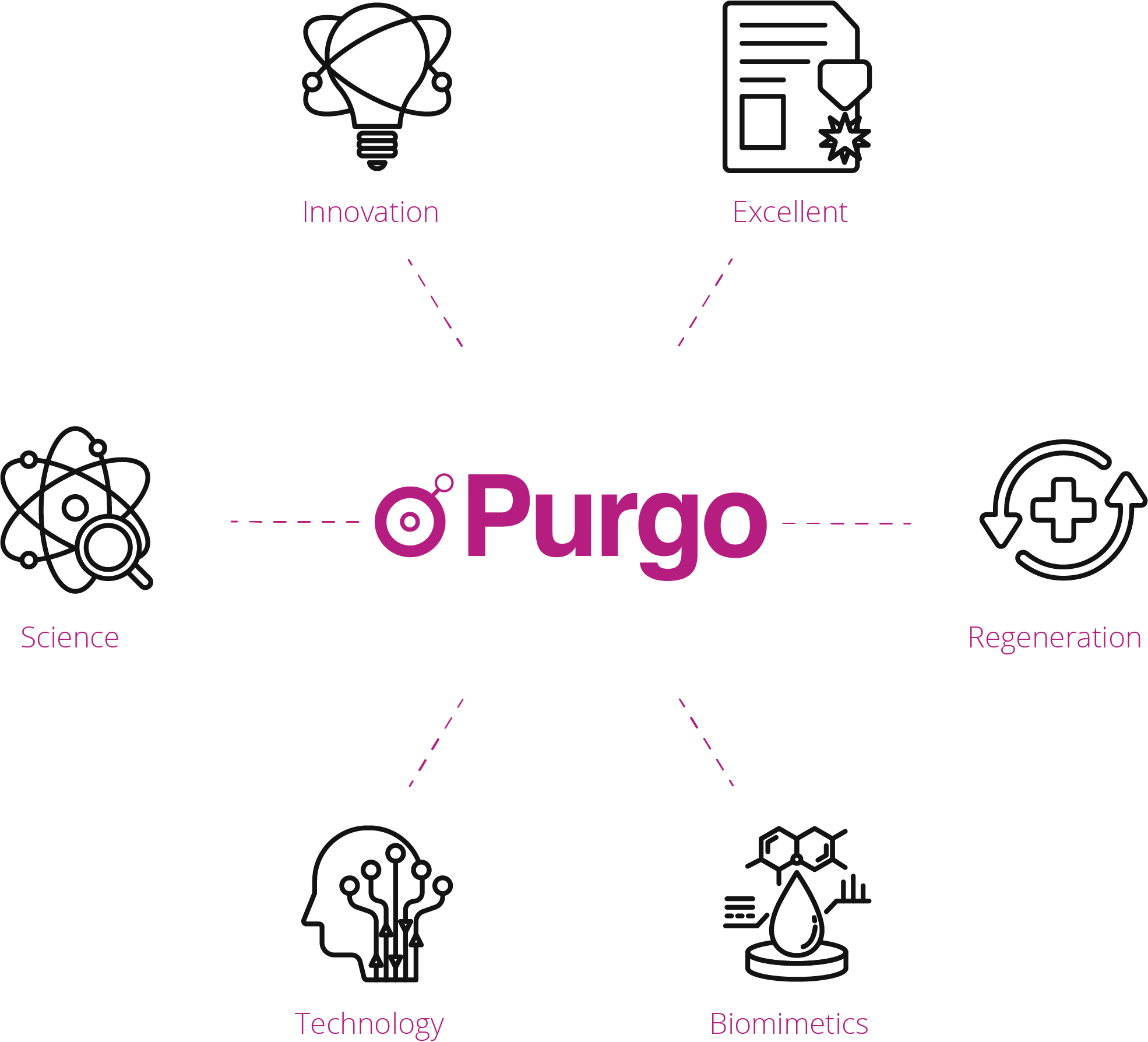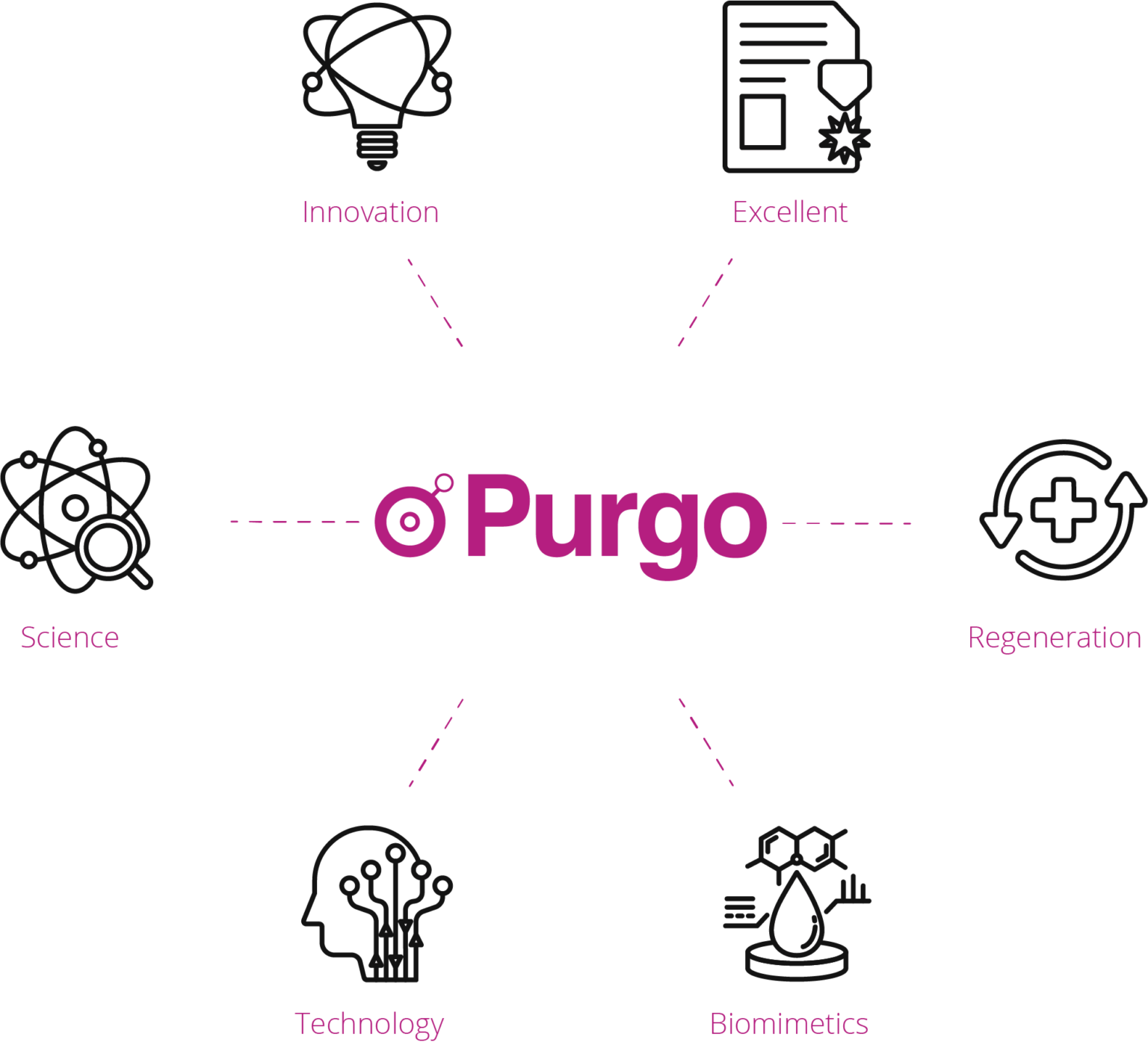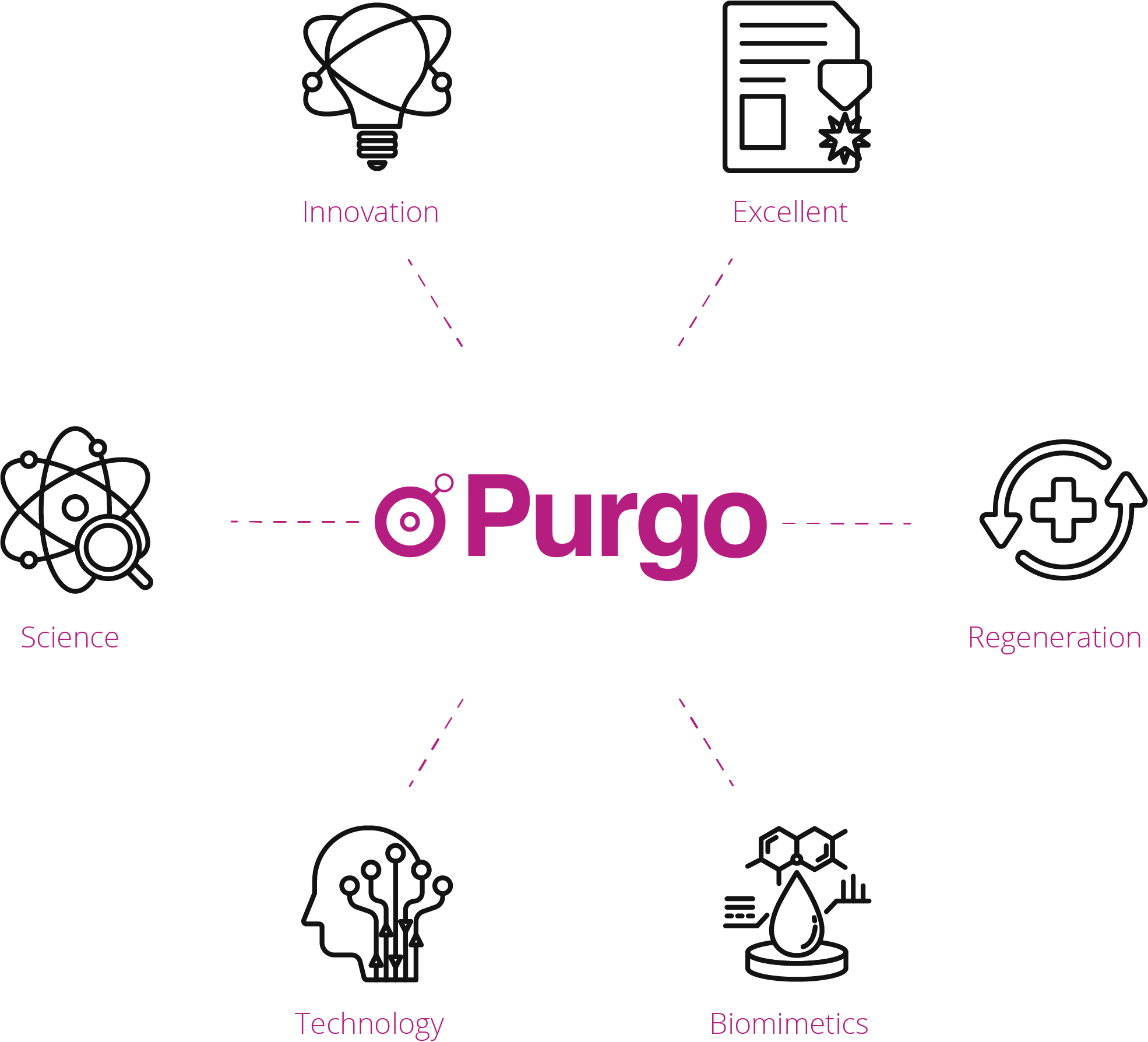 Stepping into dentistry since 1999, we devoted ourselves to providing regenerative and bio-compatible products. We have continued research collaboration for more than 10 years with experts in various clinical fields and numerous dental clinicians around the world. Our deep analysis directed us to biomimetic as the most effective and safe regeneration solution for the different types of tissues. Since then, we continued to focus another 10 years, specifically on the regeneration of alveolar bone and regeneration of soft tissues, enabling us to supply a broader product profile to clinicians around the world.
STOP
The first story captures the research and development Purgo has learned and is based on clinical observation over the past 20 years. We started to realize that human beings as subjects reproducing the wonders in nature are in harmony with grand nature.
Observing the laws of nature, we have tried to reflect the learnings and knowledge we have gained in our products. Acquiring the common belief of designing safe and nature-friendly products, in harmony and in resemblance to the natural cycles, our products present the nature itself with designing safe.
FORGET
We captured the insights gained from observing numerous dental regenerative trials in the second story. That was to show the importance of using appropriate regenerative materials, that to obtain a satisfactory clinical result, product quality shares the equivalent level of importance to the procedure type and quality to achieve excellent results.
What is conveyed in this story is the desire we hold as a company solely aiming for a better future for clinicians, a nature-friendly product suitable for the clinical environment. We continuously developed and invested in producing user-friendly medical devices that clinicians can use with confidence and comfort.
BYE
The last story expresses the importance of 'convenience' as one of the critical factors of efficiency which determines successful clinical results. To obtain such results, the operator's proficiency in clinical procedures, through product material knowledge, and the ability to choose the right solution to fit circumstances should be accompanied by various tools and materials that add convenience.
In our stories we tried to demonstrate the support which has been provided to our clients, and the services available that enable successful clinical outcomes. To provide our clients with products that promise satisfactory results and more product portfolio that equips clinicians for convenient choice with broader options, we have been focusing comprehensively on manufacturing and supplying our products with our own reliable and trustful technology.
Manufacturer Purgo Biologics Inc.
812, 27, Dunchon-daero 457beon-gil, Jungwon-gu, Seongnam-si, Gyeonggi-do, 13219, Korea
Tel.: +82 70 75 49 29 72
overseas@purgobiologics.com
EU Importer Purgo Biologics Europe SAS
1 Square Félix Bloch, Pôle Activ Océan 85300 Challans France Tel: +33 (0)2 28 10 61 02
europe@purgobiologics.com
EU Importer Purgo Biologics Europe SAS
1 Square Félix Bloch,
Pôle Activ Océan 85300 Challans France
Tel: +33 (0)2 28 10 61 02
europe@purgobiologics.com