Biocompatible and safe natural bone grafting material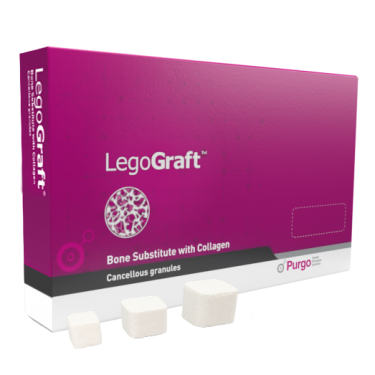 LegoGraft™, a form of block and ring composed of the porcine-derived bone mineral matrix from cancellous bone and atelocollagen from porcine tendon, is a material used to fill, augment, and/or reconstruct periodontal, oral, and maxillofacial defects.
The bone mineral matrix is similar to the physical and chemical aspects of the mineralized matrix of human bone. Hydrated collagen components have a viscosity that facilitates for the blending of a bone mineral matrix. With this characterization, it can be trimmed and/or molded to the various shapes of defects and can be attached to the bone defect site.
As time passes, LegoGraft™ is partially transformed by the osteoclast and osteoblast.
EU-HP-LGNN-0
LegoGraft™ Main Features & Benefits