Biocompatible and safe natural bone grafting material,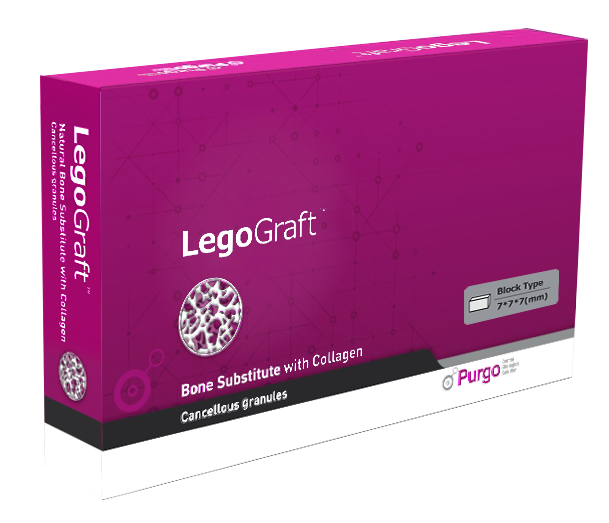 LegoGraft™, a form of block and ring composed of porcine derived bone mineral matrix from cancellous bone and atelocollagen from porcine tendon, is a material used to fill, augment, and/or reconstruct periodontal, oral, and maxillofacial defects.
The bone mineral matrix is similar to physical and chemical aspects of mineralized matrix of human bone. Hydrated collagen components have viscosity that facilitates for blending bone mineral matrix. With this characterization, it can be trimmed and/or molded to the various shapes of defects and can be attached in bone defect site.
As time passes, LegoGraft™ is partially transformed by the osteoclast and osteoblast.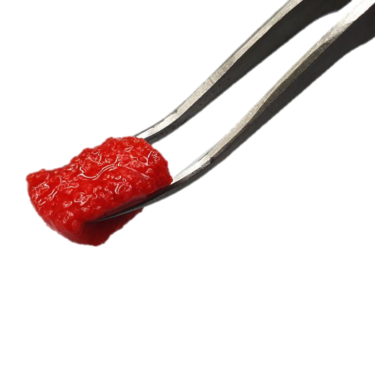 LegoGraft™ Main Features & Benefits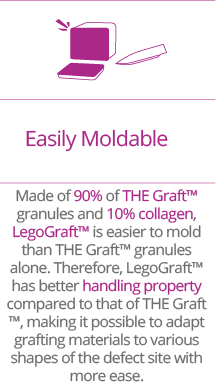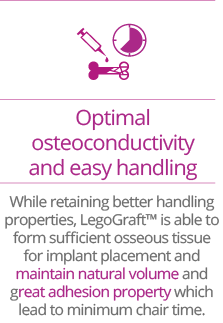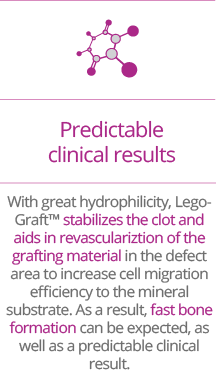 Benefits
• Minimal Pain
• Advanced Tissue Healing
• Superior handling
• Easy to tie – Easy to remove
• Nonwicking : eliminatation of bacterial wicking
• Maintains tensile strength
• PFOA free
Indications
• Bone grafting procedures
• Periodontal surgery
• Guided tissue regeneration
• Ridge augmentation
• Implant surgery
• Soft tissue grafts